Does anyone feel like this right about now?
I know, I know... it probably seems insane that I, the lover of all things Christmas, should not be on board with the whole Elf doll thing. But please... I beg of you. Tell me how this does not totally creep you out:
No? How about this to get your "this-thing-will-kill-me-in-my-sleep" juices flowin':
Maybe it's because I could never watch a Chuckie movie without peeing my pants, or perhaps it's his eerie resemblance to a clown. Whatever the case may be, this guy totally wigs me out and will never be setting his weird little Elf feet in our home.

Alright, so other than the whole creep-a-zoid factor, the logical part of me sees this as just another thing to get our kids excited about that takes away from the true meaning of Christmas. Trust me--I'm not about to get preachy here. I know many families who have enjoyed making this a new tradition in their homes, and that's great! It's wonderful to look forward to making special memories each year. For us, the big guy in red is as far as we choose to go. We want our energies to be focused on teaching our daughters that God is watching them every day (along with Mommy and Daddy) versus a creepy little shelf doll for 24 days out of the year.


Please still be my friend...


On a lighter note, I thought I might share some pictures of Buddy that are more my cup of tea. Again, keep your sense of humor front and center here! If you can't bare to see the Elf's good name defamed then perhaps you should close the window now...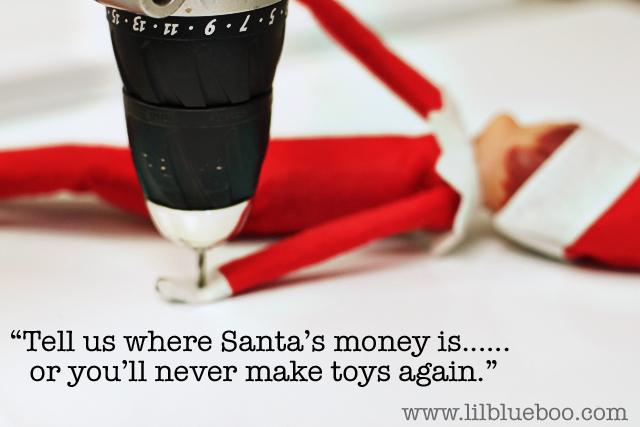 Okay. Let the hate mail begin...